Today's
challenge
prompt is to
describe the contents of my gym bag
.
Well, as you know, I don't require
a lot of things when working out
. And, to make it even
easier
I don't have a gym membership.
Truth is, I'm way to cheap to pay for a membership.
No gym membership = No gym bag
So, let's go theoretical on this one, okay?
If I had a gym bag, here are some things I'd want it to include:
A combination lock (no key to lose!)
"Master Lock Assorted Numeric Combination Locks, Assorted" (Google Affiliate Ad)
Some kind of protein bars (wrapped, obviously)
Kashi GoLean Fiber & Protein Bars - Chips, Pretzels & Snack Mixes (Google Affiliate Ad)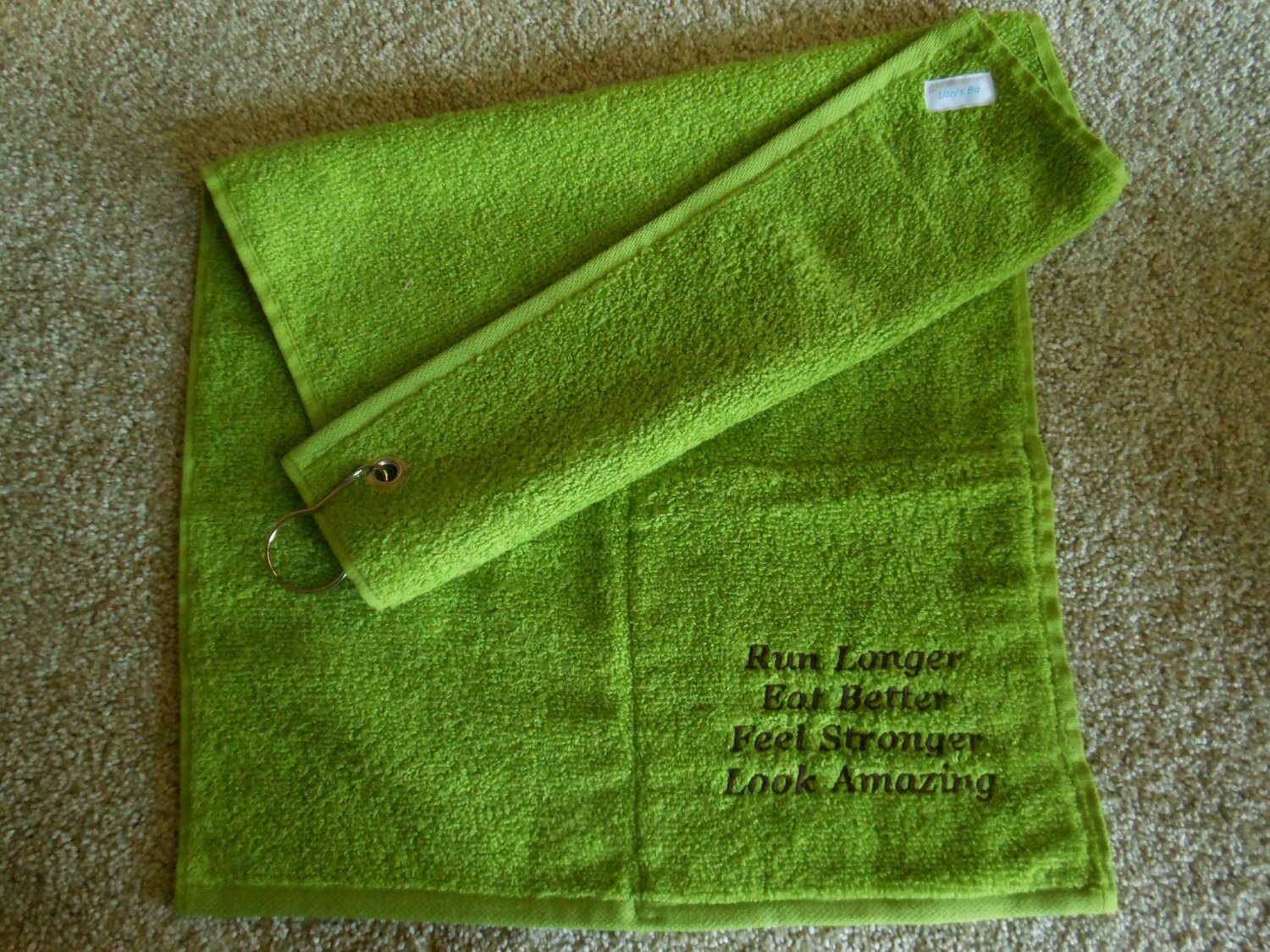 A sweat rag...or two (isn't this one adorable?)
A logbook ('cuz if I'm lifting at the gym, I want a record)
Weekly Workout Journal & Logbook (Google Affiliate Ad)
A water bottle (nothing worse that forgetting to bring one of those!)
"22 Oz Classic Glass Water Bottle in Black" (Google Affiliate Ad)
These would be the
constants in my bag
. Of course, I'd include whatever shoes, clothes, etc I'd need for the particular workout I was doing, but those wouldn't have a permanent home in my gym bag, per se.
What's in your bag (or what would you
like in your bag)? What am I missing from mine

you know, in case I suddenly get inspired to pay for the gym

?
Tweet