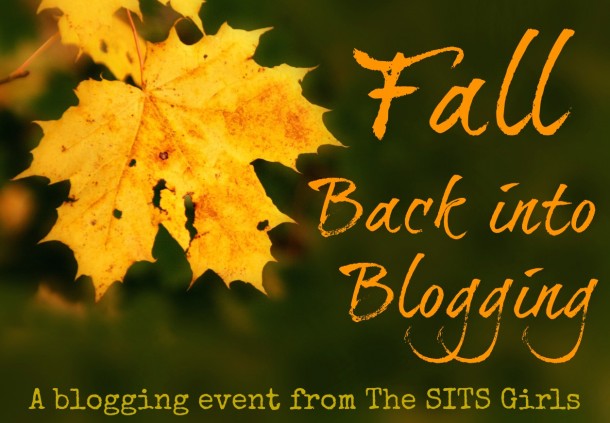 Today the SITS Girls challenged to share our favorite fall memory.
For some reason, hiking always reminds me of fall. Hiking in the fall in MN is something really special. The crunch of the leaves underfoot. The beautiful colors. The crisp air.
The memory that first came to mind with this prompt was a family hike. It was a long time ago. I'm not sure if was even during the fall, but since hiking seems to equate to fall, it seemed appropriate. :-)
Nestled in central Minnesota is one of the highest points in the state - Inspiration Peak. It was probably about an hour away from where we lived. It was beautiful and not a very strenuous hike. Good for the whole family!
We took family hikes there on several occasions, but one was more memorable than the rest. We'd all piled out of the family sedan. Us kids were playing around, anxious to be out of the car and heading up the
mountain
hill.
We hiked up to the top. We hung out taking in the beauty around us.
From the top, you can see 9 different lakes and parts of 3 different counties!
My memories of this day does not include the lush greenery of this picture, so I really think this may have happened in the fall.
After spending some time at the top, we began our descent back to the car. Once back, my step-dad realized that
Oops! He'd locked the keys in the car.
Well, the locking of the keys was
intentional
, but he had thought he'd removed the key for the doors. Instead, he'd removed the key for the ignition.
Do they even make cars with separate keys for doors and ignition anymore?
This was in the days
before
cell phones, so calling for help wasn't exactly easy. No, it involved a long walk to a near
ish
cafe to use a pay phone. After trying needlessly to break into our own car, my step-dad and a brother(?)
surely, my parents wouldn't have left us kids alone, right?
headed to the cafe to call another brother. Meanwhile, us kids continued to play.
Hopscotch.
Tag.
You know,
anything to stave off boredom
fun kid games. :-)
Eventually, help was on the way! We were all very relieved when the spare keys arrived, and we could start the drive home.
Good thing we'd finished our hike early enough that there was still a bit of daylight when we were finally able to get back on the road.
Phew! What a long day.
What's your favorite fall memory?
Tweet